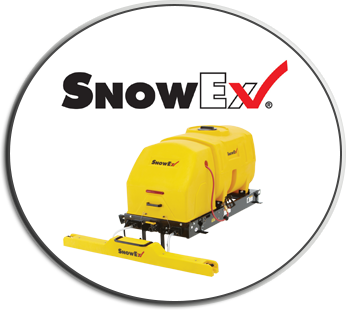 SnowEx Equipment
Designed specifically for brine applications, these truck-mounted sprayers are quiet, easy to maintain and ideal for most off-road applications. These fully electric-powered units help contractors reduce salt usage while increasing their level of service.
The VSS-2000 and VSS-3000 come with a multi-zone control to activate the center boom nozzles, curb spraying nozzles and spot spraying wand. Operate one zone at a time, or use them all at once.
AccuSpray Features:
Multi-Zone Control
Baffled Tanks
Curb Spray Nozzles
3-Position Nozzles
Work Light
Get product specs, find a SNOWEX Accuspray, and learn more at www.snowexproducts.com.