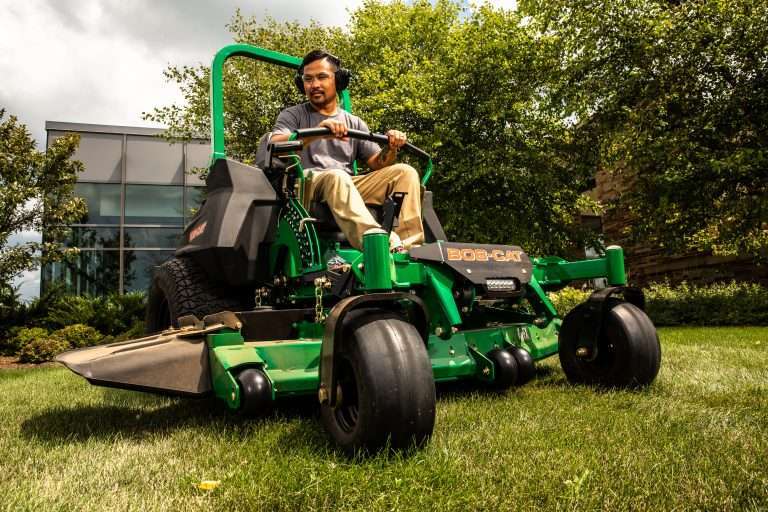 At BOB-CAT®, we've been building rugged, durable equipment since the 1950s. Nothing more, nothing less. We've paired the industry's best engineers with an unparalleled dealer and distributor sales force for one reason: to help you achieve a cut and finish that meets your high standards—on every cut.
We put our money where our mouth is with exceptional financing and the best warranty in the business, because we don't keep up with the Joneses—we make them keep up with us. After all, our business is only as good as yours, so we build reliable tools to work the same way you do—Fiercely Independent.
BOB-CAT® machines are built for one reason: to cut grass. Simple controls let you show turf who's boss as soon as that BOB-CAT® is yours. Our new rotating bumper and hitch system* makes maintenance and service quick and easy, because you don't profit from downtime. And we'll always put our money where our mouth is—as proven by our industry-leading MOW WITH CONFIDENCE™ limited warranties.